PITTSFIELD – Neha Das wanted to work in a dental office that accepted children regardless of how much their insurance paid.
This is how she ended up at Berkshire Pediatric Dentistry five years ago.
"In a practice like this, people are really treated like family," she said. "When you walk through the door you are immediately kissed no matter where you are from. "
She loved being able to sit down to treat a child in her Pittsfield office, coax her during procedures, and make the dentist's chair a little less scary, regardless of whether their bills would be paid by Delta Dental or MassHealth.
But, soaring procurement costs during the coronavirus pandemic and years of stagnant reimbursements from MassHealth have turned all of that upside down.
"We calculated the numbers and, to continue taking MassHealth, we had to see more kids with less staff," Das said. "This is not the kind of care we want to provide.
Das and Lisa Gamache, the firm's founder, announced in March that they would stop accepting patients from MassHealth. It was a decision they were anxious about, worried about the 2,500 children on MassHealth they are currently treating.
"We're not doing this just to treat children from wealthy families," Gamache said. "There are a lot of really, really needy kids.
But, she says, she has to run a business.
"I hate to say it that way, because I really don't like to think of it like that," she said. "But we have 14 staff. We gave them a raise every year. And MassHealth has not increased its rates since 2009. "
This same challenge faces dental offices statewide, as MassHealth's fees have remained largely unchanged since the Great Recession, while all other operating costs have increased, including supplies, salaries, rents and utilities.
Although the pressure has been mounting for years, the acute stress of the pandemic has changed the equation. Over the past year, several Berkshire County dental offices have quietly closed their doors to new MassHealth patients, reducing already slim options, especially for young children.
"A good thing to do"
Statewide, dental providers can choose to take MassHealth and determine a reasonable number of patients for themselves. There is no financial incentive to take more patients, or to accept MassHealth at all.
"You are doing it because it is the right thing to do, to provide high quality care for all children," Das said.
Long-standing financial pressures and pandemic stress hit many dental offices that accepted MassHealth. The state publishes a list of dental providers for MassHealth patients, but it includes many dentists who no longer accept it, as well as some who have retired.
Only five providers on the list confirmed to The Eagle that they still accept MassHealth, and several of them did not want to speak publicly because they had suspended or significantly reduced new admissions due to the same financial pressure.
They feared that they would be inundated with calls and be viewed negatively by patients who could not get appointments.
The choices are even more limited for children under 12, since some general practice offices do not take young children, regardless of insurance status.
In an attempt to continue serving the people of MassHealth, Gamache, Das and other dentists have turned to the state, calling for a rate hike. Despite the support of several state lawmakers, the appeals have gone unheeded.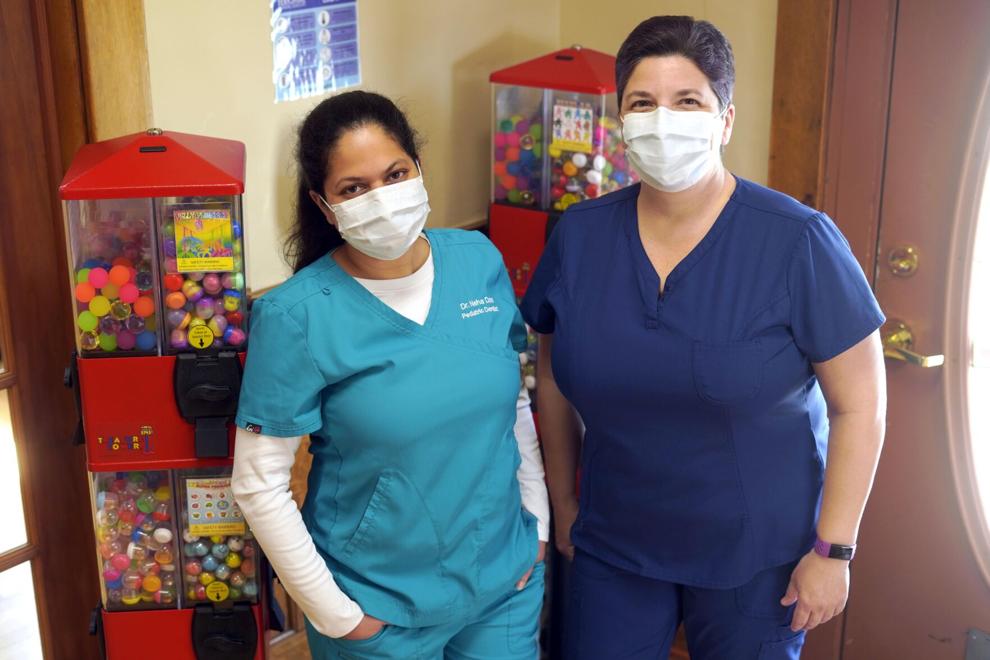 A tipping point
When Gamache opened his practice over a decade ago, MassHealth's fees typically covered the fixed costs of most procedures. The practice might even make a meager profit.
Now the practice is losing money on almost every one of these procedures.
MassHealth reimbursement rates can vary widely, ranging from 30% of typical dental fees for some procedures to over 70% for others, but dentists say the fees tend to go down. Two local practices have estimated that their MassHealth reimbursements total around 35 to 40 percent of their fees.
Fee averages compiled by the American Dental Association in 2020, before the pandemic, show significant differences between pediatric dentist fees and MassHealth rates for children, as published in 2018.
For an anterior resin-based composite crown, that is, a crown for a front tooth, MassHealth only reimburses $ 124 for people under the age of 21. The average pediatric dentist in the United States charges $ 422.96 for the procedure, according to the ADA.
"There have been signs for years that we are headed for a problem," Das said. "It had been a while since we sounded the alarm bells and said, 'This is going to be a problem.' But, the pandemic has brought him to a tipping point. "
Without the pandemic, Gamache and Das say, they could have postponed decision-making regarding MassHealth for years.
But the costs of personal protective equipment have skyrocketed last year – the price of gloves alone has quadrupled, Das said – and other expenses, like upgrading HVAC systems, have also increased. Smaller practices that couldn't buy in bulk faced particular stressors as they found themselves at odds with hospitals, other practices, and the general public over purchasing equipment, such as N95 masks.
"All of these protections are essential for us to be able to provide care ethically," said Das. "But, it is undeniable that it is expensive. "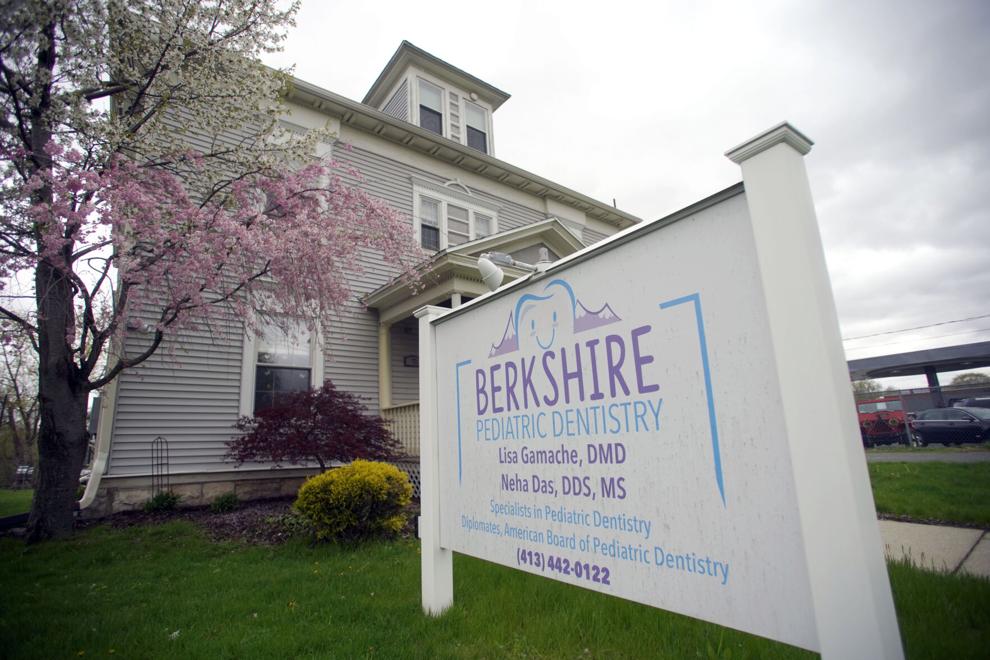 Drive patients out of the county
The pandemic has also contributed to an increase in the number of people on MassHealth, which inevitably shifts the ratio of patients requesting an appointment at a given practice. MassHealth added more than 230,000 people during the pandemic, for a total enrollment of more than 2 million.
Another financial stressor for the state could be the wide array of dental services that have been added for adults in recent years.
After the recession, MassHealth adult dental coverage was reduced to the basics, mostly cleanings and extractions. Recent changes have added back procedures such as fillings, dentures, crowns and root canals.
These procedures benefit patients, who can keep their teeth, but they add costs to the condition. Das and Gamache suspect that this means less wiggle room for fee increases. And dentists are also worried the state might change course again, pulling out procedures to save money.
Ilana Steinhauer, executive director of Volunteers in Medicine Berkshires, saw how reimbursement rates can lead to unequal care. His organization only provides dental care to uninsured people, but they receive many requests for service from patients at MassHealth.
"One of the things that we see a lot is people call and they need a service, but they can only get it every year," she said. "Or they need restorative dental work, and dentists will pull out a tooth before they try to fix it."
On a recent call with a group of immigrants registered with MassHealth, many of whom did not speak English, Steinhauer noted widespread confusion.
"They thought the care they received in the past was so horrible," she said. "And they thought they were getting poor care because they couldn't speak English, because of their immigrant status. It's hard for them to understand that it's not the provider, it's MassHealth.
The barriers for MassHealth patients go beyond reimbursement. Many practices stop providing services after a patient misses a certain number of appointments. Therefore, unforeseen transportation or childcare issues can prevent a family from accessing the practice.
This means that with so few providers offering MassHealth pediatric services, parents of young children could be forced to travel across the county, or even further afield, for routine cleanings.
"At the end of the day, I think people will end up in Holyoke or Springfield," Gamache said. "Which is really sad."
Increase tariffs
All dental providers who spoke to The Eagle said the solution had to come from the state raising MassHealth rates and that they had raised the issues with local lawmakers, including the state representative. William "Smitty" Pignatelli, D-Lenox.
Part of the solution, according to Pignatelli, should be to reduce costs and increase the number of providers in the Berkshires by creating a mid-level practitioner position. This would happen under a bill that he championed. The full picture, however, must also include the costs of raising the Legislature.
"For the past five or six years we've all been talking about MassHealth's low reimbursement rates," he said. "It's time we did something about this, in fairness to the dentists in this conversation."
For now, as dentists pull out of MassHealth or close their doors, the additional burden will weigh heavily on safety net providers, including nonprofits such as Hillcrest Dental Care and providers funded by the federal government like community health programs.
"We all know Medicaid is not a good payer," said Christopher Sprowl, acting chief medical officer of CHP. "It is very difficult for private practices to maintain these populations. I was in private practice. I know the pressures they are under.
To bridge the wider gap in dental services in Berkshire County, CHP has started looking for additional dentists in North County, most likely in Adams.
"I think over the next year or so you'll see us come out with a dramatically increased capacity to do dental work," Sprowl said. "It's one of our main operational efforts here right now. "
But, for Das and Gamache, the state's lack of action means the two are about to see many of their MassHealth patients for the last time.
"I can't even imagine what it's going to be like when I have to start saying goodbye to these kids," Das said. "I've only been here five years, but I've been watching these kids grow up for five years, watching them grow spurts and suddenly become taller than me. I don't even want to think about saying goodbye.